Original photo by rawpixel on Unsplash
Happy 6-month blogiversary to me!
Six months ago on January 1st, this little blog officially launched—hooray! And what better way to mark a blogiversary than by writing a blog update post?
I've read plenty of blog updates over the years. And the ones I've enjoyed and appreciated most were the detailed, candid ones. These bloggers openly revealed their stats, earnings, highlights, and (most meaningful to me) challenges. 
My goal for this post is to do the same. I'll reveal the good, the bad, and all the numbers. There's a lot to cover, so let's dive in!
Part 1: What went well
Here's what went well in my first six months of blogging:
I survived the six-month blogger cliff
It's been said that 90% of new bloggers fizzle out by the six-month mark. In my early months of blogging, I thought, "That can't be true!" I woke up every day excited to blog—how could anyone want to quit?!
Well, now that I'm on the other side of six months, I totally get it. Blogging requires a lot of time and effort. Progress is slow, and there are so many other amazing bloggers out there. (It's really hard not to compare.)
It's not surprising that so many bloggers decide to pull the plug. In fact, I considered it myself (more on this later). Thankfully, I managed to pull through the slump, and my blog survived to celebrate its six-month blogiversary. Phew!
This is just a small milestone to be sure, but it's something. And when your blog's still tiny like mine, every.little.something matters! I'm more committed than ever to keep this blog going, and I can't wait to see where the next six months'll lead me. 
I made new friends
Blogging has brought so many new friends into my life… and I've never been more energized! (As an introvert with a preference for a few close friends, that's very unlike me.) 
It's been amazing connecting with my new blogging friends—both online and off. They've helped me learn and grow so much in both my blogging and FI journeys. If these relationships were the only thing that came from my six months of blogging, I'd say it was well worth it!
I launched a podcast
The aforementioned friends were what led me to my latest project: launching a podcast. We've named it Explore FI Canada, and our goal is to 'explore FI' in Canada at a regional level. 
The podcast is a joint project with Money Mechanic at FI Garage and Ryan at Canadian FIRE. I consider both these guys to be friends, so it's awesome that we get to work together on this. 
You can find us at exploreficanada.ca and on all the major podcasting directories. We hope you'll check out the show and help us get off to a strong start by sharing, subscribing, and reviewing!
To learn more about the story behind Explore FI Canada, read I Started a Podcast!
I met my goals (mostly)
In my very first post, I outlined a list of goals for my blog:
Quality before quantity
I felt that writing a new post weekly(ish) would allow me to produce quality content—even if it meant posting less often than what the gurus recommend. I feel I met the quality goal, even if my posts weren't always perfect. And I definitely met the weekly(ish) goal. In fact, I over-delivered on that with 34 posts over the last 26 weeks!
Balancing my perfectionism
I've worked very hard at balancing my perfectionism. That is, I use it to push myself to make my blog the most useful, helpful resource I can. But I also allow myself to hit 'Publish' and move on when my posts are good enough. My blog is in no way perfect, but every week I keep hitting publish—so I think I've done a decent job of meeting the goal of balancing my perfectionism.
Fitting the blog around my life
Time with family is a major core value for me, so the plan from day one was to fit the blog around my life—not the other way around. As a result, I limit the bulk of my blogging activities to when my kids are at school. 
That means I do almost no blogging on weekends and vacations, and just a tiny bit in the evening. (Except for a stressful period when I broke my own rules—read more below.) 
So far, I feel I'm meeting this goal. While limiting the hours I spend on my blog means hindering its growth, I wouldn't have it any other way.
Getting enough sleep
This was another huge goal for me, but I admittedly didn't do very well here. I sacrificed sleep a number of times to work on this blog and the new podcast—and I paid for it. I'll talk more about this in the next section.
Part 2: What didn't go so well
Unfortunately, blogging isn't all rainbows and unicorns! Here's what didn't go so well for me:
The technical stuff was overwhelming
I've a relatively tech-savvy person, so I figured it'd be easy-peasy to start a blog. Ummm—WRONG! OMG is it ever hard. Another blogger said learning to blog should be a university-level course, and I agree! I slowly overcame the technical issues, but man was it tough to get here!
I'm still really slow at writing
I was hoping I'd be faster at writing by now, but nope! I'm still really slow )mostly due to my perfectionism). I don't know how some of my favourite bloggers (like Angela and GYM) manage to write several high-quality posts each week. AND they also work outside the home! I bow down to these ladies.
I got kicked out of Amazon.ca Associates 😭
Waaah, this was heartbreaking! And it was extra bad because some of you lovely readers were kind enough to order through my links. (I even had enough orders to qualify for the store!) But I made some small mistakes in my wording and violated Amazon's operating policy. So they kicked me out. Oh well, lesson learned. I'll just have to start over. 🙁
(Thankfully, I managed to qualify for Amazon.com Associates, so that made me feel a little bit better.)
The 5-month slump
This was the biggest thing that didn't go well, and I nearly quit blogging because of it. 
Around the five-month mark, I had a few weeks of severe self-doubt and imposter syndrome. All I could focus on was what other successful bloggers were accomplishing. Sure, it wasn't a fair comparison since all of them started long before me. But I chose to ignore that.
I just kept thinking, "What's the point? I'm just another FI blog in the sea of FI blogs. And all these other bloggers are kicking my butt!" Even though I have amazing readers, engaging comments, and was seeing growth across all my metrics, I chose to overlook those things.
My anxiety spiked and I felt worse than I'd felt in years. I seriously considered quitting my blog or taking a break. Thankfully, it didn't take long for me to connect the dots… 
I was feeling this way because I broke two of my cardinal rules: meditate daily and get 7+ hours of sleep per night. For years, these habits were ingrained in my life, but I'd carelessly let them slide. I was staying up way too late and had quit meditating just to get 'one more thing' done on the blog or podcast.
I immediately got tough with myself and put my previously-good habits back in place. Slowly, the anxiety and negative self-talk faded. And as that happened, my happiness and confidence returned. I'm now back to 100% me, and am excited to keep plugging away at this blogging thing.
And if any of you catch me losing sleep over my blog again, feel free to give me a big ol' smack!
Metric 1: Email subscribers
My list is still really small, but I'm grateful for each and every subscriber! Here's how my subscriber list has grown:
January 2019: 3
February 2019: 19 (+533%)
March 2019: 33 (+74%)
April 2019: 47 (+42%)
May 2019: 50 (+6%)
June 2019: 71 (+42%)
Metric 2: Month-to-month pageviews
My traffic levels aren't all that high, but I'm happy with where they're at (given that I only post about once per week):
January 2019: 2,482
February 2019: 7,406 (+199%)
March 2019: 2,961 (-60%)
April 2019: 3,255 (+10%)
May 2019: 3,577 (+10%)
June 2019: 3,011 (-16%)
My commentary
In February, I experienced 'The Rockstar Effect'—a huge spike in traffic from being featured on Rockstar Finance. (That was pretty unreal for me, given how new I was to blogging at the time.)
In March, I pre-posted a month's worth of posts to cover my absence while we were away in Korea. I was worried that blog traffic would drop to nothing, but somehow the blog did okay!
In June there was a decrease in pageviews. My best guesses for the reasons behind the drop: one article was Canadian-focused (fewer US readers) and blog traffic generally slows in the summer.
Metric 3: Total pageviews
I don't know if this is useful, but I've seen this metric on other blog reports:
January–June 2019: 22,267
Metric 4: Month-to-month users
These numbers are a lot lower than my page views. I think this means my readers come back often and/or visit more than one page per session. So I guess it's a good thing!
January 2019: 802
February 2019: 3,449 (+330%)
March 2019: 1,028 (-30%)
April 2019: 1,049 (+2%)
May 2019: 943 (-10%)
June 2019: 856 (-9%)
Metric 5: Total users
I also don't know if this is useful, but I've seen this metric on other blog reports:
Metric 6: Traffic sources
Note that the numbers below reflect users, not pageviews:
Referral: 2,673
Direct: 2,489
Social: 1,835
Twitter: 896
Facebook: 895
Instagram: 21
Pinterest: 1
Other: 33
Here are my thoughts on each traffic source:
Referrals
Referrals are my biggest source of users. Most of it was from being featured on The Financial Diet and Rockstar Finance. (Thanks ESI Money—you've played a huge role in those features.) 
Other large chunks came from guest posts I wrote for more established bloggers. (Huge thanks to Million Dollar Journey, Freedom 101, and Chronicles of a Father With Sense for the guest posting opportunities!) 
I also saw nice bumps in traffic from mentions in other bloggers' roundup posts. (Thank you Tread Lightly Retire Early, My Own Advisor, and Gen Y Money!)
Direct traffic
Direct traffic is tricky to analyze. Apparently, it comes from a variety of hard-to-track sources (mobile apps, messaging apps, directly typing in the URL, etc.) I've learned that UTM tags can help categorize some of this. But I've yet to find the time to implement them. Hopefully I'll be able to tackle this in the near future.
Social
I know we shouldn't rely on social networks for traffic, but it's a good way for new bloggers to gain some momentum. Twitter and Facebook are my biggest sources of social traffic because I spend a lot of time on those platforms! 
I love sharing and conversing with other bloggers on Twitter and I'm in several FI and blogging Facebook groups. The Eat Sleep Breathe FI Facebook page doesn't have a huge following yet, so I'm pretty sure most of my Facebook traffic comes from the sharing threads in the groups I'm in. 
Notably, my Pinterest traffic is non-existent. That's because I've put zero effort into it! But it's not due to lack of desire—it's all due to lack of time. I hope that in the next six months, I'll have the opportunity to start dabbling in Pinterest.
Organic search
I could do better with my SEO, but it's not a priority right now—again due to lack of time. But I do follow best practices that are easy to implement, like following recommendations from the Yoast plugin. (My Yoast dashboard shows mostly green lights—woo hoo!) 
Metric 7: Audience location
Amazingly, my readers came from 100 countries around the world! How cool and mind-blowing is that? Here's the breakdown:
United States: 56%
Canada: 29%
UK: 2%
Australia: 2%
Other: 11%
If I subtract the abnormal bump in traffic from the Rockstar Finance feature, my traffic looks more like this:
United States: 49%
Canada: 39%
UK: 2%
Australia: 1%
Other: 9%
Metric 8: Twitter followers
I don't know if Twitter followers are meaningful to track, but I do it anyway just for fun:
February 2019: 832
March 2019: 891 (+7%)
April 2019: 915 (+3%)
May 2019: 1,013 (+11%)
June 2019: 1,050 (+4%)
My commentary
Unfortunately, I only have data from February, when I started tracking my followers manually. (I don't know of a free way to look up long-term historical Twitter data. If there is, please let me know!)  
I should also mention: I did not build up to 832 followers between January and February! I actually started my Twitter account in May 2018, long before I launched.
Note: My old blogging friend MSF at the now-defunct blog, My Son's Father, played a huge role in building my followers from the beginning. He was SO kind and asked all his followers to follow me—and many of them did. MSF has mostly stopped blogging, but I think of him every time I look at my Twitter follower count. (I'm still hoping you'll come back MSF!)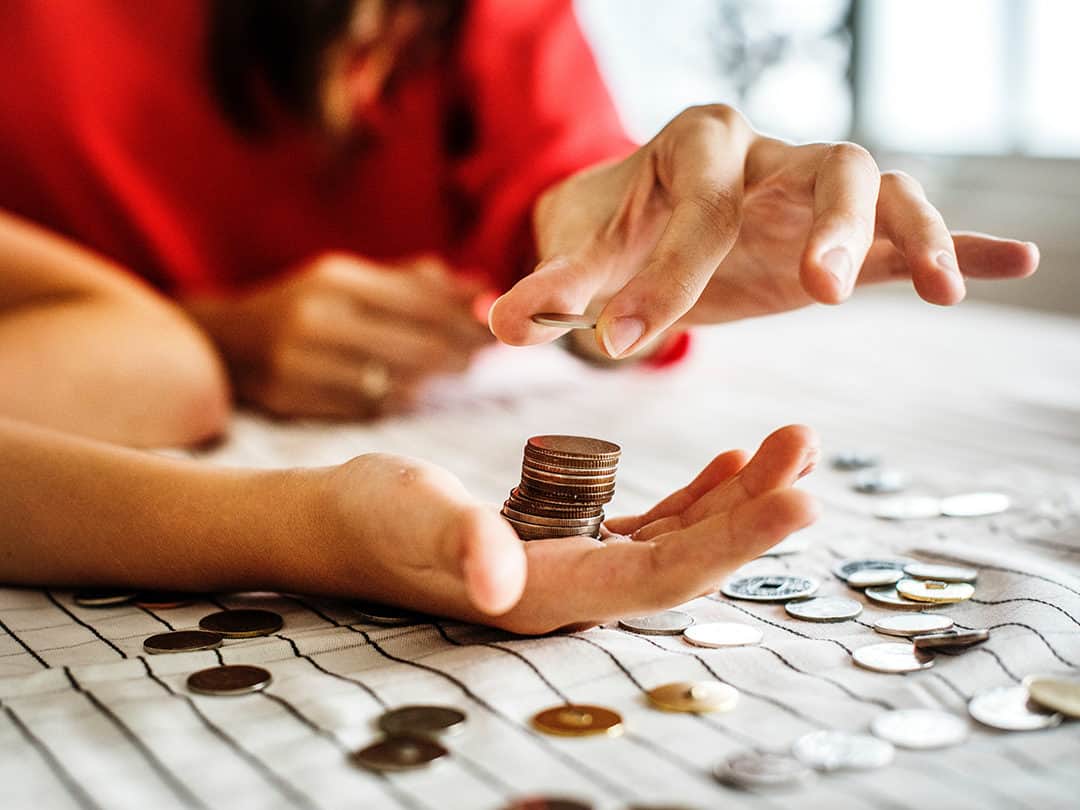 I saved the juiciest for last! This is what everyone wants to know… right? Well, don't get too excited—there's not much to report here!
However, even though I earned almost nothing in six months of blogging, I'm still sharing my numbers. Why? Well, I like knowing what other bloggers earn and how they earned their income. It's interesting, educational, and satiates my curiosity. 
And really—who doesn't like a peek behind the curtain? With that, I present: 
The first-ever ESBFI blog income report 
Google Adsense: $52.92 ($40.09 USD)
Amazon.com Associates: $4.26 ($3.23 USD)
Amazon.ca Associates: $3.00 ($2.27 USD)
Other affiliate commissions: $0
GRAND TOTAL: $60.18 ($45.59 USD)
Wow—I think I earned maybe $0.001 per hour (and that doesn't even factor in my expenses!) Well, I think the myth that FI bloggers reach FI by blogging is very much shattered.
Why I monetize
You're probably wondering why I bother to monetize if it earns me almost nothing. Good question! To answer this and to further explain how and why I monetize this blog, I wrote this Monetization Manifesto. 
In a nutshell: my main priority for ESBFI isn't to earn money—it's to help and connect with others. BUT any money I earn gives me an extra bit of motivation to keep going and helping more readers. (And makes it a little less horrifying when I think of the hours I pour into this blog!) 
1. Blogging is a long game
I can understand why so many bloggers burn out in their first year of blogging. It's a long, slow climb to 'success'. And it's not easy determining what 'success' looks like. All this can make blogging feel like an unrewarding slog. 
If you focus on the long game and blog because you genuinely enjoy it, it'll be much easier to push through the hard times. To sum this up, I'll share a quote from Paula Pant (she was so kind and actually replied to an email I sent her):
"Keep working at it. I've been blogging since 2011, and honestly, I think a huge piece of my reach and success has been that combination of longevity + quality. If you persist long enough, your platform and skills and comfort will grow. :)"
2. Blogging isn't about the money
Blogging is a really hard way to earn money. (Just look at my measly $60 in earnings for six months of blogging!) If you focus too much on the money, you're likely to burn out even faster. 
For me, blogging is mostly about the satisfaction of helping others by sharing what I've learned. It's also about the friendships and connections I've gained. And finally, blogging is about the many useful skills I've been able to add to my talent stack. 
Blogging is about so much more than money. And if you want to persist, treat the money as a happy bonus—not a requirement for blogging.
3. Blogging is still worth doing
If blogging's so hard to do and doesn't make me rich, is it worth it? For me, the answer is a resounding YES. For all the reasons I've already listed (friends, new skills, confidence, etc.) I love blogging. And I plan to keep doing it for a long time. 
Additionally, the list of topics is endless, so I can't see myself running out of things to say. (But I wish my time was also endless so I could write everything I want to write!) I've also learned so much from my readers, fellow bloggers, and people in my various Facebook Groups. If not for my blog, I may have never made the effort to connect with these amazing people.
In short, my blog brings me a lot of fulfillment and joy and I can't imagine life without it. 
I want your feedback!
Experienced bloggers: give me your words of advice and encouragement. Newer bloggers: send me your questions and tell me how I can support you. Non-bloggers: does this post make you want to start a blog or run in the opposite direction? 😱
Support this blog
If you liked this article and want more content like this, please support this blog by sharing it! Not only does it help spread the FIRE, but it lets me know what content you find most useful. (Which encourages me to write more of it!) 
You can also support this blog by visiting my recommendations page and purchasing through the links. Note that not every link is an affiliate link—some are just favourite products and services that I want to share. 🙂
As always, however you show your support for this blog—THANK YOU!